Okinawa Prefecture
These pages offer peripheral information about local areas in 47 prefectures.
The information may give you an idea about each area.
Okinawa Prefecture!!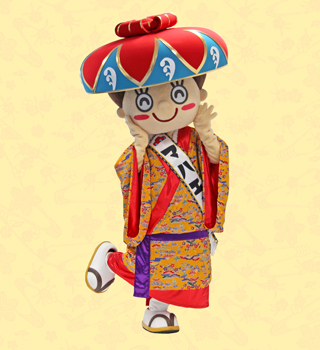 ★☆Information on Okinawa☆★

Okinawa Prefecture → → Official site




☆
by FKR staff
☆
Okinawa
under the blue sky surrounded by the emerald ocean can be quite complex. It has a unique culture of its own, also affected by those of China, Korea, the Southeast Asia, and more recently the U.S. Okinawa may be the only place in the entire Japan where one can eat sandwitches and drink a glass of root beer at a drive in. Tourism and the U.S. military bases add to the international flavour. Still it is Japan, but not exactly the same with the rest of Japan, which Okinawans may call Yamato.
Earthquakes are not so threatening, but typhoons are. With the U.S. bases which may render some nearby properties useless, Taepodong may fly over. In the territorial dispute with China, however, the security agreement with the U.S. may come handy.
Okinawa is a great destination for a vacation. If you want to live, or buy a property there, however, you should study further; and you may end up falling in love with the place.
Here are some websites that may help you:
Japan Guide
,
Okinawa.com
,
Japan National Tourism Organization
,
JETRO
.
Another thing you may like about Okinawa is that there is no nuclear plant there. Renewable energy is thriving. Wind power stations are second numerous following Nagasaki. With frequent typhoons, most houses in Okinawa have reinforced concrete structure with flat roofs, which are ideal for solar power panels.
Real estate in Okinawa on court auction generally is priced about the same as in the regular market, probably because of the obvious attractions. Still one may find something at discount.
House prices also seem high. But because of the solid structure, houses in Okinawa keep standing after 35 years or more, so in relative terms prices may not be so high.
And there are abundant farm plots on auction block; if you are a farmer who can manage the visa maze.
On rare occations, there are land for military uses put on auction. It could be for the U.S. military or for the Japan Defense Force. The Japanese national government leases the land from the land owners; rent may differ depending on location; but the rent rises every year. And the property tax is lower. Price is determined by the annual rent times the market factor.
Banks offer loans for military plots. Collateral value is generally high.
A houses or apartment may be ideal for the second vacation home. Alternatively, it could be leased for rental income. Students or faculties at
Okinaw Institute of Science and Technology
may be interested. With robust tourism, there may be some other opportunities for investment. It just may be worth looking into.