Osaka Prefecture
These pages offer peripheral information about local areas in 47 prefectures.
The information may give you an idea about each area.
Osaka Prefecture!!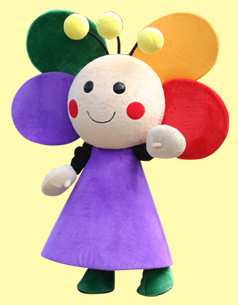 ★☆Osaka Prefecture☆★

Osaka Prefecture → → Official website

★Map in Japanese

☆
by FKR staff
☆
Osaka
is the economic capital of the western Japan. Historically, merchants have thrived, close to the cultural and political centers of Nara and Kyoto. Mostly urban regions offer a fine mix of business and culture. To find out more about Osaka, these sites may help;
Japan Guide
,
Japan National Tourism Organization
,
Tourism bureau
,
JETRO
,
some cities
.
In the north side of Osaka train station, there are many new large buildings; and more to come. Offices, retail shops, hotels and apartments consist the new development of the area. One area holds a concept of integrating the innovative knowledge from government, private, academic and research sectors. Some of the apartments are serviced, aiming for the international standard. The area offers an urban life style of high quality.
━━☆☆━━━━━━━━━━━━━━━━━━━━━━━━━━━━━━
Most of the above development was completed in 2013. In subsequent months, some agents saw higher demand for retail space; mostly on the first floors and for apparel related stores. Retail assets may seem harder to handle compared to houses and apartments. Depending on location, however, some people just decide to live in them, while others lease them. Some buyers use them for their own shops.
In Osaka, there are stronger demand for investment assets, than for houses or apartments to live in. For one agent, 80% of all transactions are for investment properties.
Average of past winning bids indiates levels lower than expected for a metropolis. It is about half of the average for Tokyo. There are many listing on 981.jp. You just may find what you are looking for.