Hiroshima Prefecture
These pages offer peripheral information about local areas in 47 prefectures.

The information may give you an idea about each area.
Hiroshima Prefecture!!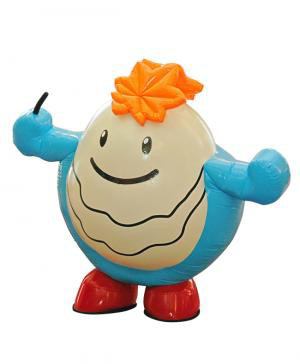 ☆by FKR staff☆


Internationally Hiroshima is known for the atomic bomb and its commitment to peace, and perhaps for its auto industry. At the western Japan, facing the Seto island sea, it plays the leading role in manufacturing and business in the region. Aki, Bingo, Geihoku, and Bihoku are four districts of the prefecture. Itsukushima shrine and the city of Hiroshima are in Aki. Traditional cityscapes that could touch ancient hearts still exist in  Bingo. Geihoku has many ski slopes, and historical sites of the Mori feudal clan. Natural beauty and the natural bridge called Onbashi are in Bihoku. Okonomiyaki is a dinner sized pancake or crepe cuisine. It is known for oysters as well.



Some seismic experts consider Hiroshima, along with neighboring Okayama, to be relatively safe from major earthquakes; from historic cycles and the likely depth of hypocenter. You may find out more about Hiroshima from these sites; Visit, Daisuki, JETRO, Japan Guide, Japan National Tourism Organization.






━━━━━━━━━━━━━━━━━━━━━━━━━━━━━━━☆☆━━




In June of 2013, one local agent told us that the demand for investment assets were on the rise. Some customers wanted assets Y40mn to Y50mn. The winning bids tended to go higher; at 2.7 to 3 times the base bid prices, but still 20 to 30% below the market prices. Many inquiries came only a few days before the bid dues, so the agent only gave the projected bid prices; which were mostly winners. There were many inquiries about assets at about Y1mn in suburbs, but they were usually not connected well to streets, too narrow, or had to go through the land of neighbor. The agent recommended Hiroshima city for investment assets, as the city was rejuvenating; and HigashiHiroshima  and Sera in Bingo. The former ranked high for comfortable living, while the latter saw the traffic improvement with the Onomichi freeway. Two attractive regions were Aki with Hiroshima, and Bingo with Fukuyama and Onomichi. And farm and old houses often came up on auction blocks from the Geihoku region, for those who would prefer a country living.