Ishikawa Prefecture
These pages offer peripheral information about local areas in 47 prefectures.
The information may give you an idea about each area.
Ishikawa with the peninsula!!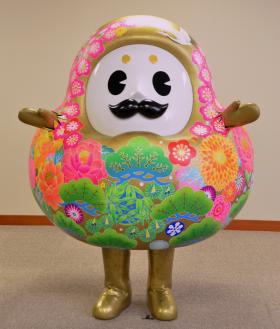 ★☆Ishikawa Prefecture☆★

Ishikawa Prefecture → → Official website




☆
by FKR staff
☆
Ishikawa
is in the central part of the main island, facing the Sea of Japan. The north part is the Noto Peninsula, while the south is called Kaga. Kanazawa is the largest city, known as small Kyoto for its beauty and rich culture. Two of the great minds in early 20th century came out of Kaga; the philosopher
Nishida Kitaro
, and his friend
Suzuki Daisetsu
who worked to promulgate Zen to the West.
In the spring of 2015, the bullet train is expected to connect Kanazawa with Tokyo in about two and a half hours, through mountainous Nagano.
Rich in culture, Ishikawa is also rich in nature; with the variety four seasons bring, and with nourishments from the sea and hills. Kanazawa is also ranked high among cities people want to live. Learn more about Ishikawa here;
Tourism
,
Japan Guide
,
Japan National Tourism Organization
,
Kaga Hakusan
,
JETRO
,
Kanazawa
,
Study Japanese
,
Daisuki
,
Statistics
.
★Real estate market in Ishikawa:
Opening of the bullet train expected in 2015, and the fear of major earthquake in the Pacific regions drove many companies into Ishikawa from the Greater Tokyo plain and the south central areas. Apartment developers in the Tokyo areas are building apartments around the Kanazawa station and the Kanazawa castle.
As for the court auction market, relatively new houses in and around Kanazawa were priced high, out of reach for amature bidders.
★Popular areas for home buyers:
The south side of Kanazawa to Nonoichi attract many house seekers. Suburbes saw some population decline, so the market was also soft. There were many residents moving from the suburb to the city, so there might be attractive properties in the suburbs.
★Investment properties:
An agent recommended apartments around the Kanazawa castle; close to the famous garden, the environment is excellent.
★Discount rate:
There are houses sold for twice the base bid prices. With heated competitions, apartments may go for about 1.5 times the base bid prices.
Large and retail assets for 30 to 50 million yen attract only few bids even in Kanazawa, so sales prices tend to be closer to the base bid prices.