Iwate Prefecture
These pages offer peripheral information about local areas in 47 prefectures.
The information may give you an idea about each area.
Iwate Prefecture up north!!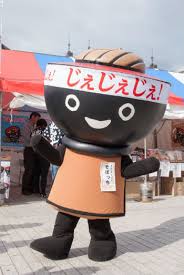 ★☆Iwate Prefecture☆★

Iwate Prefecture → → Official website



☆
by FKR staff
☆
Iwate
is the second largest prefecture following Hokkaido, but just as full of wonderful nature. With its geographical variety, weather conditions can differ widely from one area to the next. A popular Japanese writer,
Miyazawa Kenji
(1896-1933), lived in Iwate. And the poet
Basho
had traveled through Iwate and written about it. Skiiers and nature lovers should be pleased with Iwate. Agriculture and food production are robust enough to supply its residents and have some left; which is rather rare in Japan, only Hokkaido, Aomori, Akita and Yamagata other than Iwate can make such a claim. You may learn more about Iwata at these websites;
Japan Guide
,
Statistics
,
Trip
,
Japan National Tourism Organization
,
Iwate International Association
,
JETRO
,
Travel to Tohoku
.
━ ━☆☆━ ━ ━ ━ ━ ━ ━ ━ ━ ━ ━ ━ ━ ━ ━ ━ ━☆━ ━ ━ ━
Many properties in Morioka and Kitakami are offered. The latter city is industrial. A local agent said that there were brokers from outside of Iwate bidding on properties in Iwate, getting some attention.
The agent said sometimes he saw people bidding at twice the levels agents would, making him worry a bit. Bidding at proper level is an art. Some winning bids in the past appear to be too high. It may be a good idea to practice with some properties on 981.jp.
Prospective buyers often inquire what the winning bid will be. But agents determin the levels after thorough researches, so cannot respond quickly on email. To really find out, one should engage a local agent.
Most of assets auctioned in Iwate are houses and land; only few apartments appear in cities.
An agent recommended properties in Yahaba. A medical school moved there from Morioka; so did some hopitals. And gradually facilities and services were also moving in. So the demand for apartments for students and others was on the rise. The area had little properties for lease before. So some people were looking for land on which to build apartments. When a plot becomes available, it was quickly taken, he said.
It just may pay to procure the services of a local agent.