Kagoshima Prefecture
These pages offer peripheral information about local areas in 47 prefectures.
The information may give you an idea about each area.
Kagoshima Prefecture!!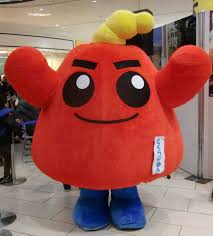 ★☆Kagoshima Prefecture☆★

Kagoshima Prefecture → → Official website



☆
by FKR staff
☆
At the south side of the southern island Kyushu,
Kagoshima
expands about 600 km toward Okinawa, with a series of islands. Mount Sakurajima with an active volcano can be seen from the center of
Kagoshima city
. It has rich
history
. Francis Xavier came to Kagoshima in 1549. And Western firearms were first introduced to Japan via the Tanegashima island by Portuguese in the 16th century. Nowadays the island is known for rocket launches from the
Tanegashima Space Center
.
Not far from the island, there is another island called
Yakushima
, which is known for
the old trees
.
(You may have noticed "--shima" above: Tanega-shima and Yaku-shima. Shima means island; sometimes "--jima." So it is in fact redundant to say Yakushima island. This happens often. For example, "--dori" and "--tori" means street; yet we often say Yasukuni-dori street, to indicate it is a street.)
Among the islands, the largest is
Amami
, not far from where the large battleship Yamato sank in 1945. It is full of unspoiled nature. And with less of tourism industry, it is easier to get to know the people and life there than in Okinawa. Along with the lack of military bases, the advantage of Amami is the absense of
habu snakes
, which to some of you are trimeresurus flavoviridis.
Kagoshima is known for tasty pork and beef, and distilled liquor called
shochu
. To explore further, please see these sites;
Travel Guide
,
Lonely Planet
,
JETRO
,
Citizens Exchange
,
AJET
,
Daisuki
,
Japan Guide
,
Nature Guide
,
Japan National Tourism Organization
,
Kyushu Tourism
.
One agent recommended Usuki, HigashiTaniyama, Arata in Kagoshima city to buy a home. Usuki and HigashiTaniyama are on the flat land with a large shopping center, with city tram running through them, so one can get to KagoshimaChuo station or to the busy district. Arata is closer the city center, popular among families.
The agent also said leasing was not difficult for properties close to a train station or to a grade school.
Patient reseach just may lead to an attractive asset, so keep looking.